Hydraulic impact hammers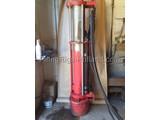 Hydraulic Pile Hammer made in Sweden. Only 400 working hours; YoM 2008; Recently inspected; complete and operational.
€--,--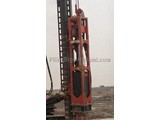 Reliable Junttan drophammer with 4 tonnes ramweight. Fits in KH125-3PD.
€--,--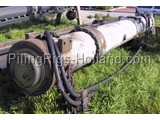 Accelerated hydraulic hammer with 2,5tonnes ramweight and 1 to max.40kNm blowenergy. 50bpm at max.energy. Includes IHC P220 powerpack (150kW/220l/min).
€--,--