Products tagged with in-situ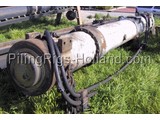 Accelerated hydraulic hammer with 2,5tonnes ramweight and 1 to max.40kNm blowenergy. 50bpm at max.energy. Includes IHC P220 powerpack (150kW/220l/min).
€--,--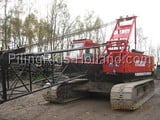 Very reliable 40tonnes Hitachi crawler crane with 28m boom. Very good undercarriage/tracks, extra winch, recently repainted and recently inspected. Nissan engine starts with one-touch. Prepared and suitable for piledriving (leader and spotter not inc...
€--,--