Products tagged with Pilingrig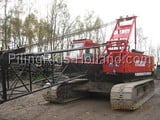 Very reliable 40tonnes Hitachi crawler crane with 28m boom. Very good undercarriage/tracks, extra winch, recently repainted and recently inspected. Nissan engine starts with one-touch. Prepared and suitable for piledriving (leader and spotter not inc...
€--,--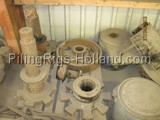 Several used and/or new(transmission)parts for American Hoist type 599, 5299 or 7250 crawler crane.
€--,--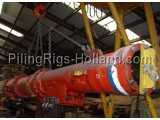 Infinitely adjustable pneumatic piling hammer with 3tonnes ramweight. Incl. guideclaws (if available) and controlbox. Compressor and hoses not included.
€--,--